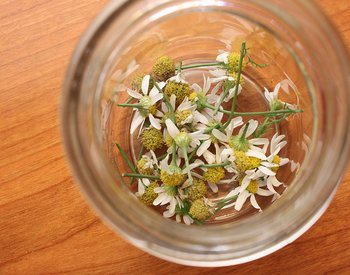 Do you enjoy nourishing your body with natural, organic foods and using natural cleaning supplies for your home? When you are treating your acne breakouts, why not use natural acne medicine instead of chemical, toxic acne creams and lotions that will cause your skin to feel unhealthy and inflamed? When you decide to use natural substances to treat your acne, you can either make your own treatments at home using different herbal and holistic substances, or you can buy premade natural acne products from a health food store. Either way, you can successfully treat your acne without having to drench your skin with chemicals in order to do so.
Create a Natural Skin Care Regimen
Start your natural skin care program by putting together a regular regimen that involves cleansing, toning, exfoliating and treating individual breakouts. Always use a mild cleanser, such as natural soap or non-comedogenic oil, and tone with an alcohol-free astringent that contains an antibacterial oil, like tea tree or lavender. Exfoliate your skin regularly to remove pore-clogging dead skin cells, and spot treat your skin with different oils and clays to dry up and heal active acne breakouts.
Choose Ingredients Wisely
Tea tree oil. This antibacterial and antimicrobial oil fights acne as well as a five percent concentration of benzoyl peroxide. Available in soaps, lotions, toners and as an essential oil.
Lavender. This antibacterial oil can be combined with other treatment oils to fight bacteria and sooth irritated skin.
Olive oil. Can be used as a cleanser and helps flush out clogged oils from inside pores.
Castor oil. This highly purgative oil deeply cleanses pores. Should be used sparingly or dryness could occur.
Baking soda. Can be used as an exfoliant and kills bacteria on the skin. This alkaline substance also helps control an overly acidic skin condition.
French green clay. Also called bentonite clay, French green clay detoxifies the skin, helps dry out large breakouts and deeply cleanses pores.
Supplement With Acne-Fighting Vitamins
Vitamin A. Helps increase blood circulation and increases collagen production in the skin.
Vitamin C. Improves skin cell turnover and helps fight off free radicals and bacteria in the skin.
Zinc. Supports a healthy immune system and helps organs and skin function properly.